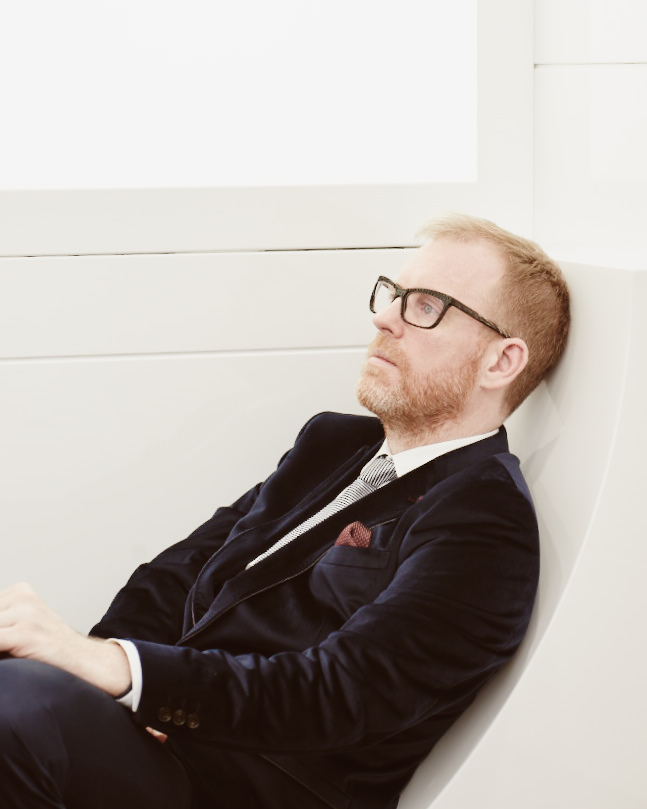 Tom Davies is a prestigious eyewear brand without parallel, built
on the principles of fit, form and function. It was created in
london in 2002, and soon established as one of Britain's leading
bespoke spectacle brands. Tom's prestigious handmade eyewear
brand offers a full bespoke service using the highest quality
materials, principally natural horn, pure titanium and cotton
acetate.
Aa a graduate of Art and Design at the University of East Anglia,
Davies majored in film history. This broad artistic education
helped shape Davies' career in product design and branding.
Early in his career, Davies relocated to Hong Kong where he had
his pick of product design roles. It was here that he discovered a
passion for eyewear when he realized just how life-changing
good design could be to customers all over the world.
When he founded his brand in 2002, Davies had just left Hong
Kong after three years designing eyewear for a small startup
factory. Frustrated and disenfranchised, Davies was fed up of the
way his designs were produced to standard fits and failing their
wearers. Standardised facial features don't exist, he thought, so
why should standardised sizing? Having designed bespoke frames
for friends and family he decided to return to London and launch
an eponymous brand that builds on the made to measure
principles of couture.
Davies was on a mission to create perfectly designed and fitted
individual eyewear using the highest quality materials and
artisanal techniques available. Securing an exclusive sales
partnership with Harrods and bolstered by early support from
The Financial Times and Esquire, Davies soon found himself in
high demand. Davies built on this initial success with ready-to-wear and custom-fit eyewear collections that are now
available in 23 countries.
In 2013, Davies premiered his Bespoke Opticians concept with
his first boutique in Sloane Square, offering his now signature
tailor-made diagnostic service as well as bespoke lens and frame
fittings. Experienced optometrists use a unique six-step process
to measure eye health with state of the art Zeiss equipment that
rivals the leading eye hospitals. Specially- trained consultants will
help a customer find the perfect frame from the extensive range
of styles and materials, it is then tailored to the customer's exact
specifications with alterations to colour, fit, shape and a range of
unique measurements during the artisanal manufacturing process.
An unparalleled approach to customer service, personalization
and eye health mean that Tom Davies is unrivalled in the luxury
eyewear market.
In 2017, Tom Davies celebrated 15 years since the launch of his
bespoke eyewear service, along with the opening of his new
London factory. In a boost for UK manufacturing and design,
Tom moved his production from China to the UK, where he has
been training a new generation of glasses makers, combining the
latest manufacturing techniques with traditional hand-crafting
skills.
With now five boutiques in London and an impressive roster of
international stockists, Davies has built an impressive customer
base of stylish celebrities, sports personalities and discerning
individuals.
F O U N D E R
Tom Davies
E S T A B L I S H E D
2002
H E A D Q U A R T E R S &
F A C T O R Y
Brentford, west London
T O T A L E M P L O Y E E S
200
W O R L D W I D E
Sold in 27 countries
A S W O R N B Y
Ed Sheeran, Brad Pitt, Angelina Jolie, Rita Ora,
Heston Blumenthal
T O T A L G L A S S E S S O L D
500,000+
P R I C E R A N G E
£295 - £10,000
M O S T E X P E N S I V E P A I R
18 carat gold sunglasses, with gold-plated lenses
M O S T U N U S U A L
M A T E R I A L U S E D
Salmon skin baked over buffalo horn
M O S T L O Y A L C L I E N T
The late Carrie Fisher, the Star Wars actress
purchased more than 30 pairs a year
U K F A C T O R Y C A P A C I T Y
10,000 glasses per month
A N D F I N A L L Y…
Despite wearing glasses, Tom actually has 20:20
vision. But he's so passionate about his brand that
he's worn Tom Davies since day one.